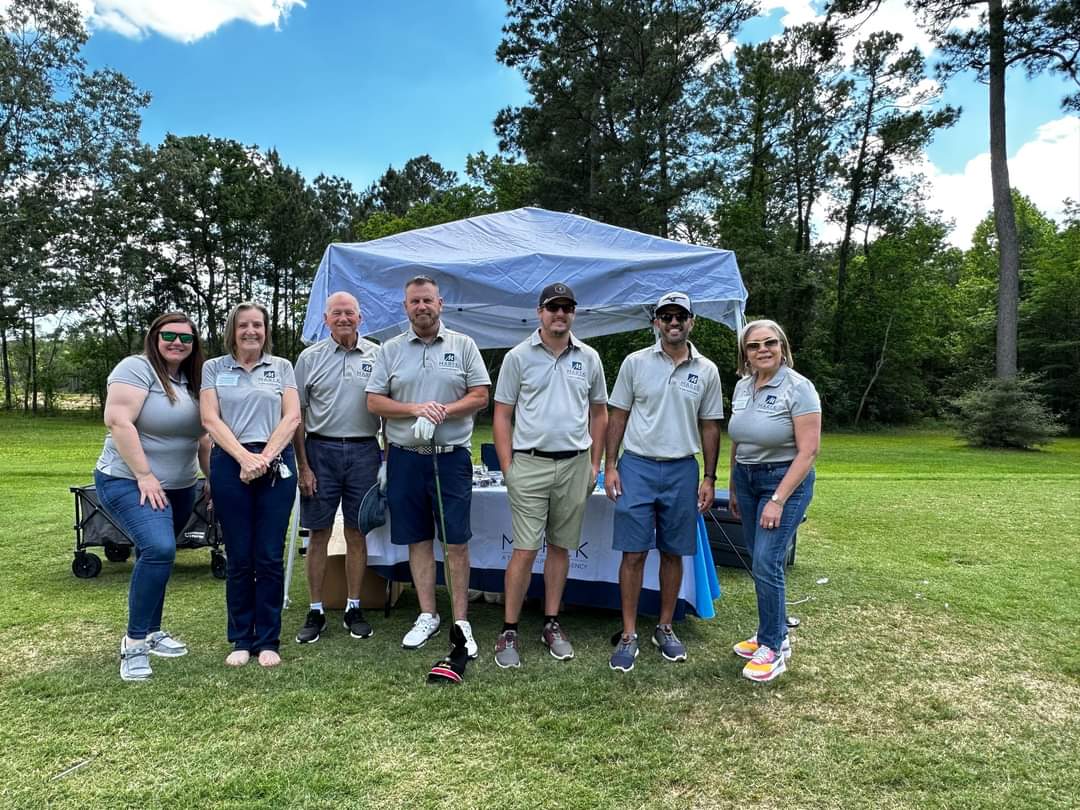 On April 13th, the Crosby-Huffman Chamber of Commerce's much-awaited Tee's N Tails golf tournament took center stage at the picturesque Stonebridge at Newport, and Marek Insurance showed up in full force, making its mark on the greens. The event was a perfect blend of friendly competition and networking opportunities, and Marek Insurance embraced it with enthusiasm.
Marek Insurance formed not one but two high-spirited teams, each ready to showcase their golfing prowess. What's more, they extended their hospitality by inviting some valued clients to join in the fun, strengthening business relationships through sportsmanship.
Frank McCleskey, Russell Batchelor, Jared Phillips, and Carl Harkrider proudly represented Marek Insurance alongside its team members, leaving no stone unturned in displaying their golfing expertise. With every swing and putt, they exhibited true sportsmanship and camaraderie that exemplified the spirit of the tournament.
Throughout the day, the teams navigated the challenging course, creating unforgettable memories and engaging in light-hearted banter. Laughter and cheers resonated across the fairways as Marek Insurance and its clients showcased not only their golfing skills but also their ability to build lasting connections.
The tournament, sponsored by the Crosby-Huffman Chamber of Commerce, proved to be a tremendous success in fostering community engagement and promoting local businesses. As Marek Insurance continues to thrive in its commitment to the community, events like these serve as a reminder of the organization's dedication to fostering meaningful connections with clients and fellow community members alike.